Robotics, AI and VR are ready for artistic performances
Live stage performances and streamed performances can be taken to the next level using modern technologies. For example, you can have:
Industrial robotic arms that physically interact with people
Muli-participant VR experiences with full body tracking
Custom theatrical automated devices to help you achieve any number of effects.
By embracing modern technology in your performances, you can achieve new creative heights.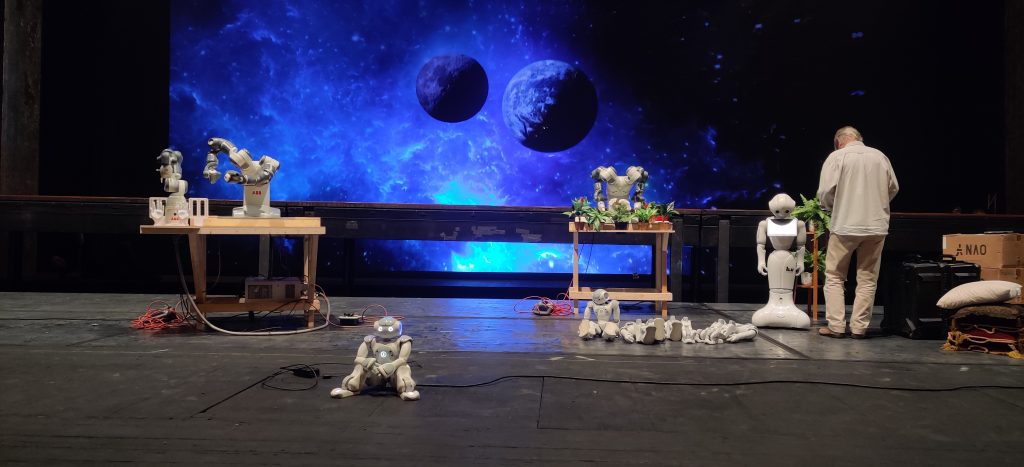 Take your artistic expression to unexplored territories
How is the human experience affected by the emergence of robotics and AI? What type of novel experiences can be achieved through modern technology? We have deep experience with formulating complex artistic ideas together with creatives.
Our technologies and approach
At Dyno Robotics, we have helped many artists achieve highly visionary performances using a wide range of different technologies. We not only build custom solutions, but also help you understand the possiblities and limitations of different technologies.
Robots come in many different shapes and sizes, and we put robots right amongst actors on stage. You can place powerful robotic arms, humanoid social robots or mobile autonomous platforms right in the center of attention. Or in disguise. It's all up to you – we solve the complexities.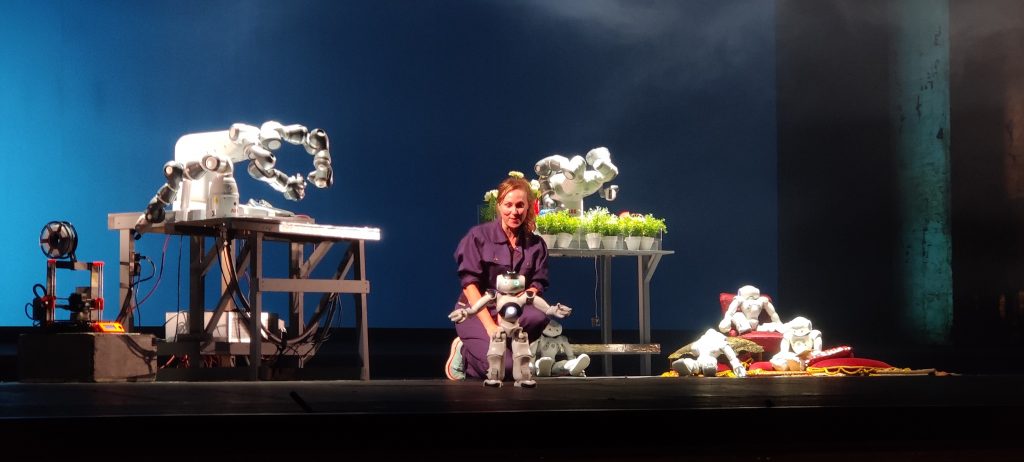 Multi-participant VR and full body-tracking
Virtual reality can put your audience in a whole nother reality. By using Unity and custom software, we can help you create experiences that are out of this world. By using Xsense full body-tracking suit, you can even have performers fully expressing themselves with their body, giving the audience an intimate and unique experience.
It turns out you don't need to be a coding expert to control a robot. You can have robots moving in expressive ways by using VR-controllers. You can even have a humanoid robot your bodies movements through full body-tracking.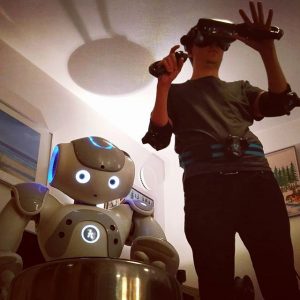 Technology workshops and courses
We can make these technologies available to you. Through collaborative workshops and courses, we'll help you get started so that you can explore on your own. Don't worry, we'll always be avaible to help when you want to solve complex issues and expand your vision.